Classy Edamame
What could be better than salted Edamame x beer combination?! Try this very best classic way to enjoy Edamame.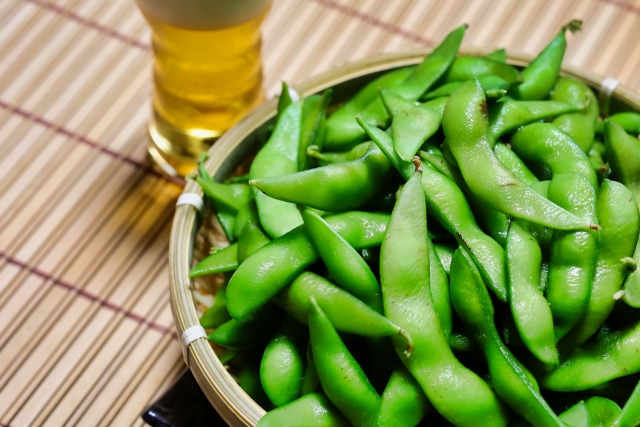 Serves:
4 Serves
Adjust the quantity for your preference
Ingredients:
Cooking instruction:
1. Bring 6 cups of water to a boil in a large saucepan.
2. Add 1 package of frozen contents to boiling water and 1/2 teaspoon salt. (Optional) Return to boil.
3. Cover and cook for 5-6 minutes.
4. Drain. Rinse with cold running water to cool. Drain well.