Shimesaba Maki Sushi
How many types of sushi do you know? The most common kinds of sushi in Japan include Nigiri Sushi, Maki Sushi, Temaki Sushi, Chirashi Sushi, Temari Sushi, and Inari Sushi. We are introducing you to a Shimesaba Maki Sushi that uses our favourite Vinegar cured mackerel.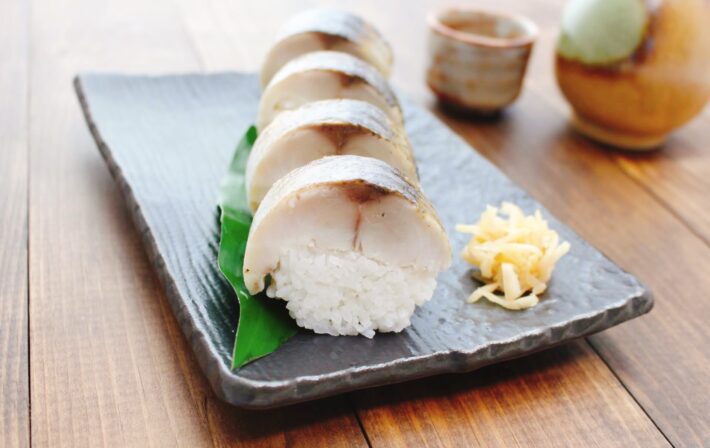 Serves:
2 Serves
Adjust the quantity for your preference
Ingredients:
| | |
| --- | --- |
| Shimesaba | |
| Cooked rice | (warm) |
| Sushi vinegar | 1+1/3Tbsp |
| Sugar | 1+1/3Tbsp |
| Salt | 1/2 tsp |
| Sushi ginger | for garnish |
Cooking instruction:
1. Prepare warm cooked rice, while it is warm, add vinegar, sugar and salt and mix well. Once it is mixed evenly, let it cool down.
2. After the rice is completely cool, place shimesaba's skin side on the Makisu: Sushi mat/ Bamboo mat.
3. Spread the rice on shimesaba and roll it.
4. Leave in the fridge for at least three hours.
5. When you cut it is easy to cut with a slightly wet/ clean knife. Each time to cut Shimesaba maki sushi, make sure the knife is clean.
6. Garnish sushi ginger on the side. Enjoy!