Crispy Arare Mochi Ice Cream
Mochi Ice Cream has become a staple dessert in Sushi restaurants. Make yours special by adding some extra toasted crunch with Arare. Arare is tiny rice bits named for its resemblance to snow pellets.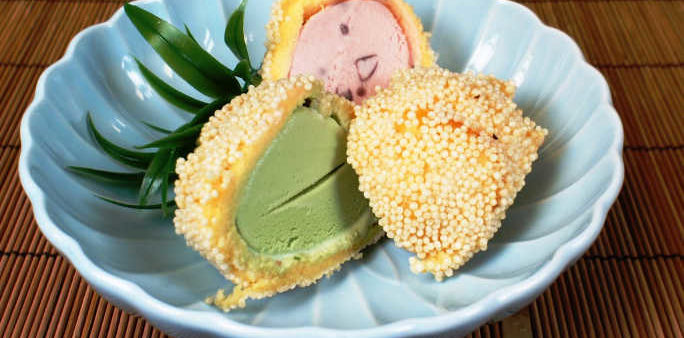 Serves:
Ingredients:
| | |
| --- | --- |
| "Masago Arare" | 1/2 Cup |
| Mochi Ice Cream | 3 Pieces |
Toppings:
Cooking instruction:
1. Make sure Mochi Ice Cream is frozen well. 
2. Pour "Masago Arare" on a plate. 
3. Lightly rinse the surface of Mochi Ice Cream and remove excess Water drips.
4. Dip them in "Masago Arare" and serve immediately.