Saikyo Miso Marinated Atlantic Salmon
Known as Saikyo Zuke (西京漬け), we crafted this product with highest standards. Tender BC-harvest Atlantic Salmon is marinated for 48 hours in one-of-a-kind Saikyo Miso Sauce. Best way to enjoy is to simply grill to add light char marks!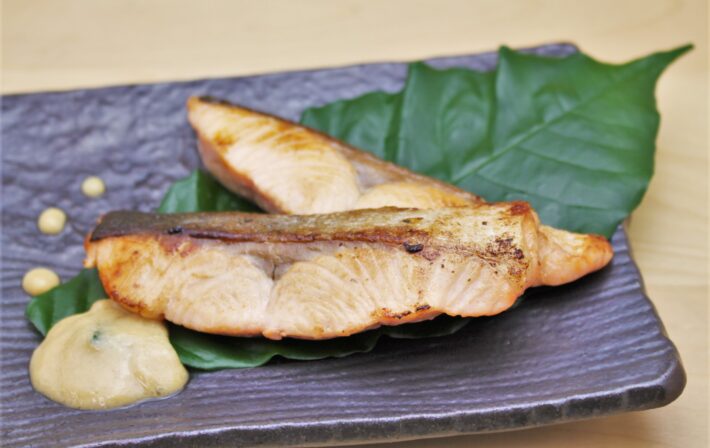 Serves:
2
Adjust quantity to your preference
Ingredients:
| | |
| --- | --- |
| "Saikyo Miso Marinated Atlantic Salmon" | 1 package (250g) |
Toppings:
Cooking instruction:
<Package Instruction> 
Medium Heat 
[Frying Pan] Cook 4 minutes each side 
[Oven] Cook total 15 minutes at 220ºC 
*Fully cook fish to an internal temperature 75ºC or higher before serving.