Tobikko Yuzu Oshi Sushi
Adding Tobikko Yuzu on the top of Oshi sushi helps the color & flavour enhances!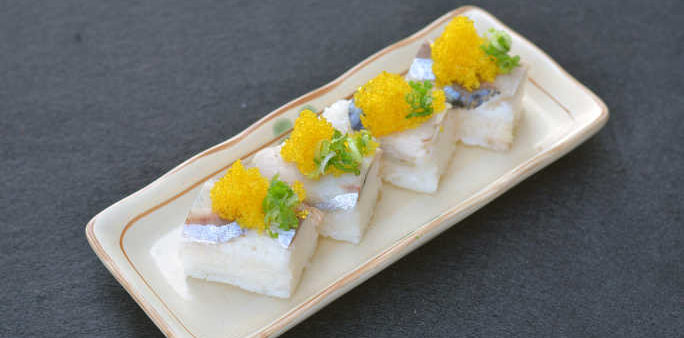 Cooking Skills
Intermediate
Serves:
2 Serves
Adjust the quantity for your preference
Ingredients:
| | |
| --- | --- |
| Tobikko Yuzu | |
| Shime saba | |
| Sushi rice | |
Cooking instruction:
1. Prepare the Sushi rice with cooked rice.
2. Use the square shape container, place shimesaba's skin at the bottom then place the prepared sushi rice on the top. Push the rice evenly then leave it in the fridge for at least 3 hours.
3. Remove from the mold, and carefully cut with clean knife. Make sure to wash the knife each time you cut with water.
4. Finally, place Tobikko Yuzu as a garnish.
5. Enjoy!