Saikyo Miso Marinated Black Cod
Known as Saikyo Zuke (西京漬け), we crafted this product with highest standards. Specially selected grade of extra juicy Black Cod is marinated for 48 hours in one-of-a-kind Saikyo Miso Sauce. Best way to enjoy is to simply grill to add light char marks! Traditionally, high-end Grilled Fish dishes are served with Pickled Young Ginger Stem called Hajikami.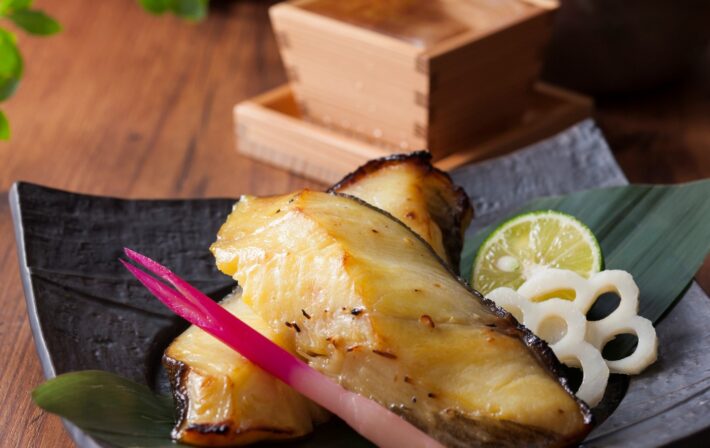 Serves:
2
Adjust quantity to your preference
Ingredients:
| | |
| --- | --- |
| "Saikyo Miso Marinated Black Cod" | 1 package (250g) |
Toppings:
Cooking instruction:
<Package Instruction> 
Medium Heat 
[Frying Pan] Cook 4 minutes each side 
[Oven] Cook total 15 minutes at 220ºC 
*Fully cook fish to an internal temperature 75ºC or higher before serving.