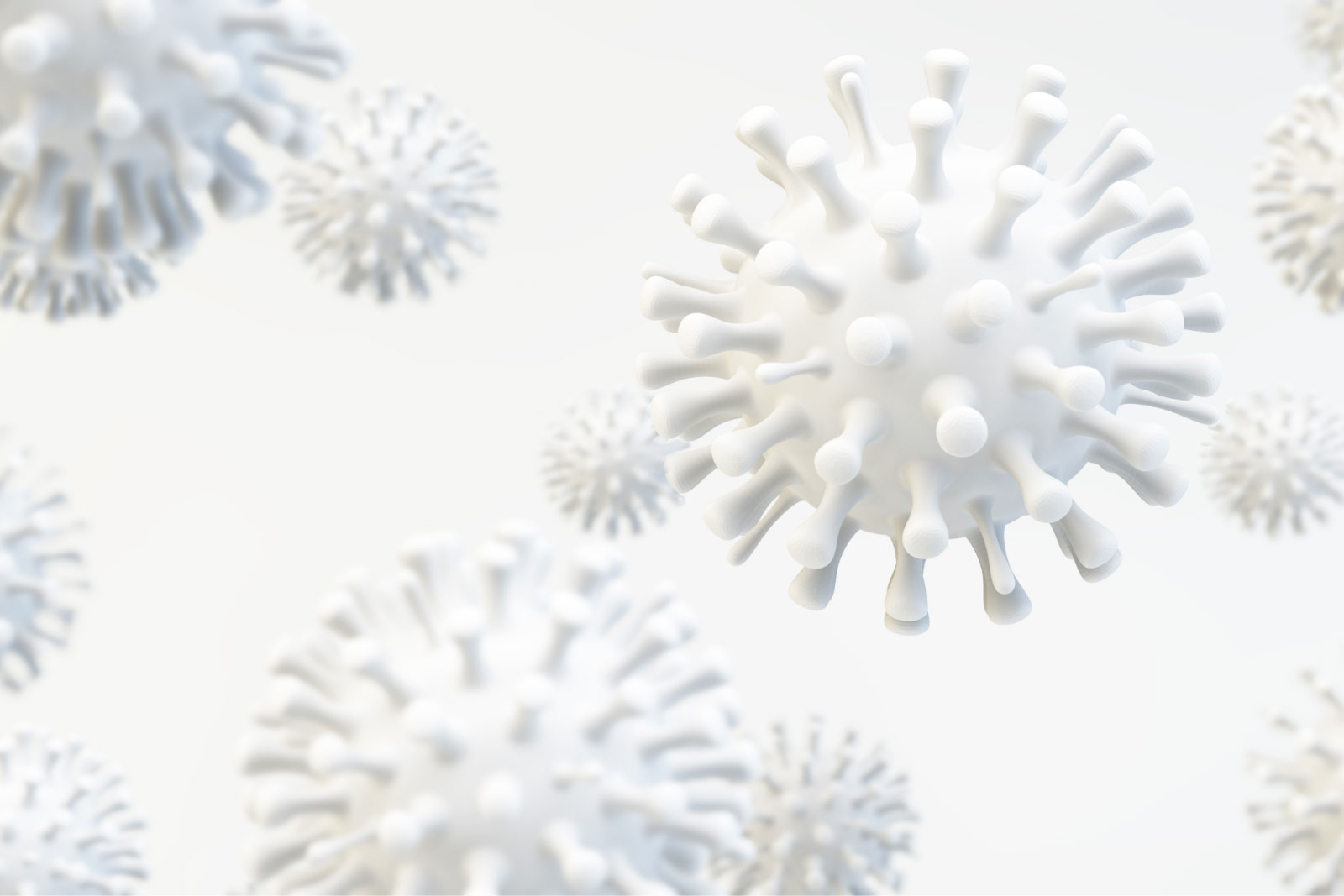 ***** CONTROL ENTRY *****
1. All persons will be assessed for COVID-19 symptoms before entering the facility.
___A. Staff members will sign off on the COVID-19 Health Check Questionnaire each morning before commencing work.
___B. Visitors/guests will complete the COVID-19 Screening Questions Form upon arrival at the reception. Those questions are also posted on the front entrance door (refer to 'Appendix A'). The COVID-19 Screening Questions Form will include the visitor's/guest's record number which matches the number on the visitor badge, and which will be provided upon arrival.
___C. No one is permitted to enter without being assessed.
___D. Staff and/or authorized guests with any signs of COVID-19 symptoms, no matter how mild, will not be permitted to enter.
___E. Visitors/guests are being told not to enter the facility if they do not have an appointment or do not provide an essential service door (see 'Appendix B').
2. Guests must follow all COVID-19 safety protocols in place, including the COVID-19 safety assessment at reception, and mask adherence throughout the office.
3. Guests must be accompanied to and from the meeting location by an Azuma Foods staff member.
4. If anyone has been in contact with family/friends testing positive, they are to alert Management and HR and immediately self-isolate until tested negative for COVID-19.
5. If any staff member in self-isolation develops symptoms, we will require medical clearance to return to the office.
6. Travels must be taken in accordance with current Government Regulations and AFCC Emergency Protocol (see 'Appendix F'). It is the Staff Member's responsibility to follow the COVID-19 travel restrictions.
7. In case of a shutdown, Azuma Foods will act according to the AFCC Shutdown flow due to COVID-19 plan. Please refer to 'Appendix C'.
8. Information on "Travel Advice and Advisories" (if essential) can be found on the Travel Canada website, which provides updates on each country's information related to:
—local safety and security conditions and areas to avoid
—entry and exit requirements
—local laws and culture
—possible health hazards and health restrictions
—natural hazards and climate
—where to find help while you are travelling abroad
Source: https://travel.gc.ca/travelling/advisories
***** CLEANING & HYGIENE *****
1. High-touch areas and surfaces are being disinfected on a regular basis. Please refer to 'Appendix D' for the list of high-touch areas that are being disinfected in this building.
a) Guide for disinfecting common area ('Appendix E', which also posted on doors in common areas with tables and seats, such as the meeting rooms)+++
b)Instruction for disinfecting high touch area with hard-surface sanitizer ('Appendix F')+++
2. Gloves and disinfectant stations are supplied.
***** PHYSICAL DISTANCING *****
1. All Staff and/or authorized guests are required to practice physical distancing and to keep two meters (six feet) away from one another to help stop the spread of COVID-19.
Guidelines for physical distancing within the facility
___a)General rules
___• Keep a distance of 2 metres between one another
___• Avoid touching others
___b)'Lunch Break', 'Short Breaks and 'Before & after work' (AFCC/HQ)
___• Lunchroom: Maximum one (1) person at one table
___• Flexible lunch time.+++ Managers are required to control department staff lunch schedule.
___(Factory floor workers or those who do not have their own desk)
___o Location: Main lunchroom or office lunchroom
___(Workers who have their own desk)
___o Location: Your own desk
+++The purpose is to make room when using 'common areas'. Within flexible lunch starting time, each department can arrange to avoid crowds if above schedule does not work well. If your workstation is crowded and do not have enough room, please use main/office lunchroom.
___c) Pick-up/drop-off system (AFCC/HQ)
___• To protect both drivers and passengers, when you give a ride from/to pickup point, please minimize the number of passengers to 1 or maximum 2, depending on the size of your car.
___[Note]+++ The same physical distancing requirement applies to drivers operating vehicles for/during work.
2. Workstations of office staff are not to be in close proximity to each other.
3. Staff are not permitted to gather and/or eat in the kitchen.
4. The maximum occupancy (at anyone time) in Common Areas are as follows:
___• Office kitchen – two (2) people
___• Production lunchroom – ten (10) people
___• Office lunchroom – six (6) people
___• Locker room (women's) – three (3) people
___• Locker room (men's) – three (3) people
___• Washroom (women's) – five (5) people
___• Washroom (men's) – four (4) people
___• Washroom (shipping area) – one (1) person
___• Lobby – four (4) people
___• Back entrance – five (5) people
___• Clean room – ten (10) people
5. No gatherings and congregating in any common areas such as elevator, lobby, hallways, stairwells, corridors, bathrooms, meeting rooms and areas where deliveries are made.
6. Masks have been provided to all staff and masks are mandatory for all staff and/or authorized guest interactions – within offices, in meeting rooms, even while standing in the doorway/hallway speaking to another person. Walk-in clients are provided with disposable masks, if they have not brought their own.
Masks should always be worn except when eating or drinking. Masks should be worn when using the microwave, refrigerator, and sink.
7. Meetings are restricted to meeting rooms and should need be taken place in the lobby.
___A. Staff members and authorized guests are not to sit in offices together. Staff members are to instead have quick, concise doorway meetings, and both Staff members must wear masks. If longer meetings are required, staff should make use of a meeting room where distancing can be achieved, with masks worn, and adhere to maximum number of people allowed per room signage. ___B. Meeting rooms are limited to smaller groups, not exceeding four (4) people per meeting room, unless the sliding room divider (which divides Meeting Room 1 and Meeting Room 2) has been opened up.
8. Reception areas are open to the public (drop offs, pickups).
9. Office guests are permitted past reception and into the office. If any guest arrives at the office and is required to proceed to the production area, production lunch room area and/or logistics area, he/she must sign in and out by the HR counter.
***** COMMUNICATIONS (Notices, Posters, Trainings) *****
1. Notices & Posters for Distancing and other signage has been affixed throughout the offices.
2. Vendor and Customer relations are encouraged to be held virtually or by limited physical contact.
3. Workers reporting symptoms from home will be directed to contact a doctor or Health Authorities. AFCC is managed under Vancouver Coastal Health for COVID-19 Workplace Exposures.
4. Workers reporting symptoms at work will be directed to Occupational First Aid attendant
___a) Occupational First Aid attendants are required to review and follow WorkSafeBC's OFAA Protocols during the COVID-19 Pandemic
***** RISK MONITORING & UPDATES *****
1. AFCC COVID-19 Safety Plan will be monitored for risks as situation develops, and will be updated par B.C. Provincial Health Orders. HR/Planning & Corporate Affairs Department manages COVID-19 protocol to ensure worker privacy is protected. Health and Safety committee will be provided with updates on any changes in the AFCC COVID-19 Safety Plan as well as updates on B.C. Provincial Health Orders. Those updates will then be announced in the monthly health and safety meeting.
[Information Sources]
B.C.-CDC PHO (Public Health Orders) – Employers & Businesses
http://www.bccdc.ca/health-info/diseases-conditions/covid-19/employers-businesses
B.C.'s Response to COVID-19
https://www2.gov.bc.ca/gov/content/covid-19/info/response
B.C. HealthLink
https://www.healthlinkbc.ca/
WorkSafeBC – COVID-19
https://www.worksafebc.com/en/covid-19
Vancouver Coastal Health
http://www.vch.ca/covid-19
[Appendix A-E are available upon request.]
+++ Original document edited for length.
Image Credit: cdc-k0KRNtqcjfw-unsplash
Updated: Aug 2021